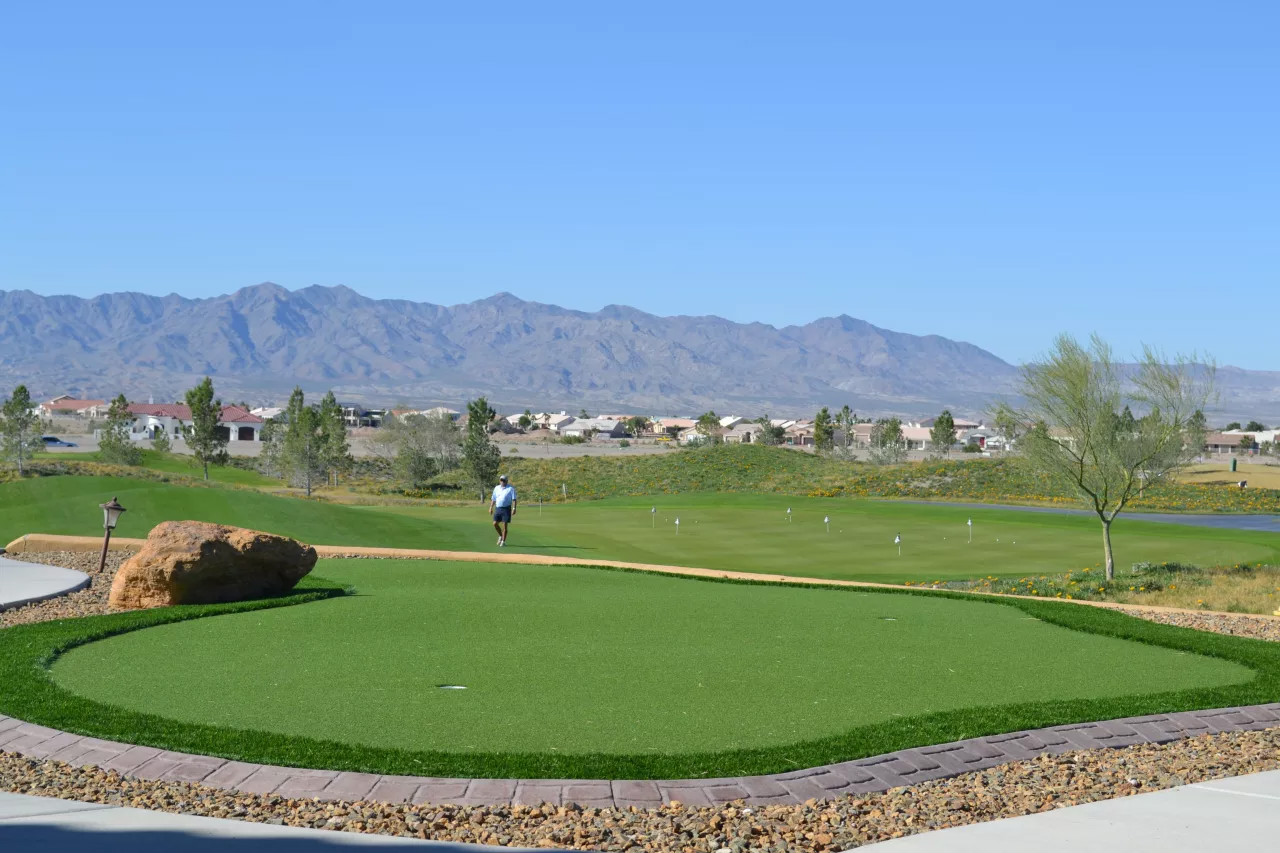 Many neighborhoods in Fort Mohave are built on man-made lakes, golf courses, and mesas with majestic mountain views. The newest golf course, Los Lagos Golf Club, is a Ted Robinson, Sr. Signature Golf Course.
It is also home to the largest stadium within 90 miles, serving all Mohave County for large indoor events, The Mojave Crossing Event Center. It has a seating capacity of 3,000 stadium style and 5,000 arena style.
Fort Mohave has three large grocery stores, Smith's Food and Drug, Safeway, and a recently completed Wal-Mart. It also has a CVS Pharmacy and an ACE Hardware Store. Restaurants include Red Dragon, Chinese Cuisine, Bonanza Cafe, Casa Serrano Mexican Food, an ice cream parlor, and several fast food franchises.
Residents of Fort Mohave used to do the majority of their shopping and dining in Bullhead City, which is considered the shopping hub of the tri-state area.